From the mailing list, Daniel Fiorella was posted in the New York Post online column concerning his opinion regarding Bring Your Daughters To Work Day. Check out the innocently title article "BRING THE GIRLS TO WORK & SCARE 'EM STRAIGHT" - (Thanks Daf)

Happy Easter!

Check out CybertOOn's Cartoon Campaign over on Tripod. A good site dedicated to getting those favorites back on the air. You never realize how fast information moves on the internet until you see your own posts somewhere else...

3 more weeks of classes and then it's back to full time work. Also, I've been invited to join my company's website development team this summer. So, if anyone would like to help out here in lieu of a cramped schedule, feel free to ask!
Wednesday, April 19, 2000

We're back up!

Betamountain.org would like to say "hi" to Mr. Robert Mandell, who graced the site with a visit during the first of April. In case you're wondering who he is, check out the credits pages...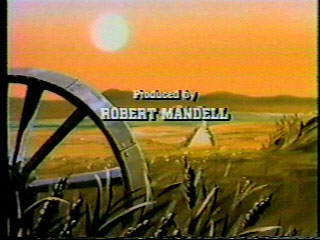 Due to the upcoming semester finals, we'll be focusing on basic tidying up around the camp. No major changes to be expected until mid-May. We're currently working on a message board for everyone to drop off their comments about the series and the site.

Quick note: If you're here, then the DNS swap works. Betamountain's host server "Eagle" died this past weekend and we are moving into our new residents on the appropriately named "Vger.' Please excuse the mess, it should be straight by Friday. Stay tuned, there are rumors stirring around the GR series & this time it's not "April Fools!" Check out the first completed entry in the Episode Guide: Gift Of Life

The Character Guide conversion is complete! I'd like to tip my ball cap to Christian for the amount of work he put into creating the guide in the first place. If converting it was this mind wracking, I can't imagine actually putting it together from scratch. "Good work man!"

BE AN EDITOR!!! Okay, after converting 164+ pages, there has bound to be some things that I may have missed. Please feel free to browse the character guide and send along any comments, additions, or fixes to rabbi_bob@betamountain.org. Please include CHAR-GUIDE or something like that in the subject line. Be subjective and, above all, send the correction along with the problem. Thanks!!

From the Ranger-L list, Ann has a new Galaxy Ranger website up at http://home.t-online.de/home/320010840541-0001/index.html. It's quite well done, and she's claims it's her first attempt at a site, but we think Mogul has been working some magic there. (The site will be added to the Links section later on (Hint Ann: keep on my if it doesn't show up soon :] ))

April Fools :P

THIS JUST IN!!!! The Cartoon Network will be running the Galaxy Rangers series, in it's entirety!!!! The scheduled broadcasts will begin June 1st and will be aired at 12:00 p.m. (EST) daily. WOOHOOOOOO!!!!